These efforts are fast growing and provide a variety of services, including financing, payments (e-wallets), electronic financing, trading and cryptocurrencies like Bitcoin. However, research in the Fintech domain is still in its infancy, with several challenges facing the Fintech industry.



FinTech:
The term "fintech," or "financial technology," refers to a broad category of various technologies that share the underlying objective of modernising traditional banking services while also redefining how customers and organisations manage their finances.
To put it in a better way, Fintech presents a new paradigm wherein technological advancement drives innovation in the financial industry.


Overview
Fintech startups are on a path of accelerating their growth and making a mark in the industry. While traditional banking methods have undergone various technological innovation phases before, fintech has a whole new potential to minimize the entry barriers to the financial service sector. These developments can turn out to be more disruptive than earlier shifts in the banking sector, transforming the financing methods forever.
According to GlobeNewswire estimation, the global Fintech market is expected to grow at a CAGR of 27.5 per cent by 2026, with the AI segment booming at a never-seen-before pace.
While this new innovation wave is paving a path for many new opportunities, there are some key challenges that the fintech industry faces every day. Let's understand it in detail!


Key Challenges that Fintech Industry Faces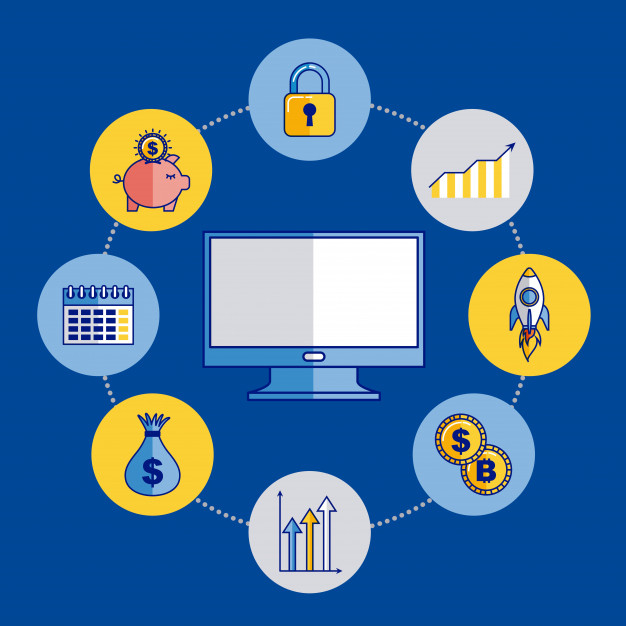 1. Data Security and Privacy
Whether it is mobile banking, online payment applications, or Fintech in general, data security has emerged as one of the top issues in the digital world. Moreover, traditional banking institutions have assured security CCTVs, lockers, and security personnel. But, things are not as simple as we may think when it comes to online security.
According to a recent KPMG report, more than 50% of respondents stated that their data had been stolen during the last 1 year. The report states that the total cost of cybercrime was $7,000 per incident.
All financial companies collect confidential details from their clients and use them for a variety of purposes, including credit score calculation, fraud detection, risk analysis, creating customer profiles, and many more. With the development in the Fintech sector, many third-party organizations are getting authorized to access client data as fintech companies and banking institutions become integrated. This raises security concerns as consumers' personal data and money are at risk. Moreover, improper data protection rules can impose discreet vulnerabilities hampering consumer trust and security.


2. Regulatory Compliance
Fintech companies must adhere to a certain set of rules and regulations. These rules range from simple accounting and compliance to software development, sales, and marketing. As a result, compliance with these rules is crucial for every FinTech company.
Any company-wide endeavour needs good governance, which includes everything from strategy and planning to implementation. People have expressed concerns about moral hazards, unsecured debt, and knowledge asymmetry in relation to online loan services. The money laundering issue via cryptocurrency (especially Bitcoin) has also received a lot of attention. This makes it crucial for regulators to decide how this innovation should be covered by the laws.
Regulators promote innovation in the fintech sector and apply the concepts of risk management and consumer protection to achieve safe and secure financial services. In addition, the 2008 global financial crisis forced the regulatory agencies to enact stringent policies that the financial sector must follow.
Hopefully, the Fintech sector has emerged with RegTech, a new technology that employs data analytics to evaluate market risks and address regulatory issues to help firms in complying with regulations more effectively and economically.


3. Technological advancements
In the upcoming years, 77% of significant financial institutions worldwide anticipate that AI will dynamically integrate with Fintech. AI applications will encompass all aspects of front, mid, and back office processes in the financial sector. Market trackers, algorithmic transactions, robo-advisors, customised products, personalised user experiences, personalised analytics services, AI-driven chatbots and face detection algorithms are just a few examples of customer-facing applications. Applications for the middle and back offices include intelligent procedures, enhanced knowledge visualisation tools, and fraud detection using NLP (Natural Language Processing).
With this massive development forecast, it is important for fintech companies to continuously evolve and adapt to technological advancements to gain ground-breaking insights. But adopting such solutions into practice often involves a number of technical challenges.


To sum up
The fintech sector is growing at a break-neck pace. New technologies are continuously emerging and reshaping the existing banking paradigms. There are many opportunities that may be derived from fintech research, including advancements in rules and regulations, privacy, monitoring, and even other technologies.
While challenges in the Fintech domain remain, we believe that with time it will solve all that is there in the realm of challenges. Many technologies like Robo-advisors, machine intelligence, big data, and decision support algorithms are constantly evolving and contributing to market growth.
Taking this into consideration, we are bringing together a blend of in-demand technologies and years of experience to help emerging fintech startups and new businesses globally.
Begin your Fintech product development journey with us!
By Madhushree sagaram

25 July, 2022

Categories: Fintech